Iphone webclip
iOS webclip feature is for iphone, ipad and ipod devices. You can use this feature to open vag-codes.info website on the full screen.
1. Open vag-codes.info in safari and touch context menu button.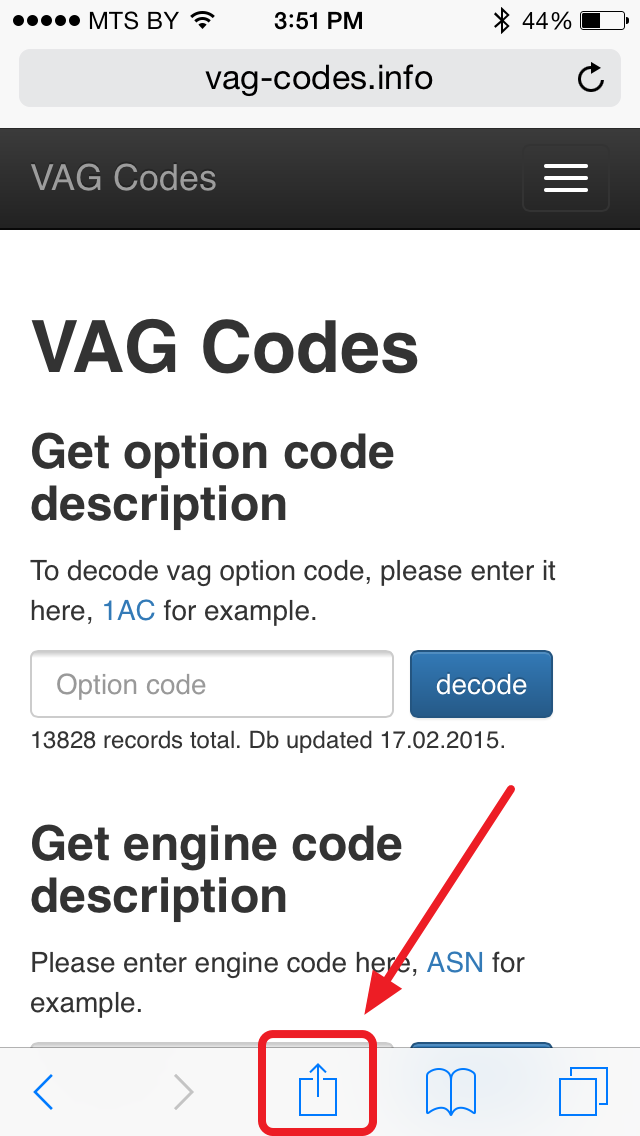 2. Touch "add to home screen".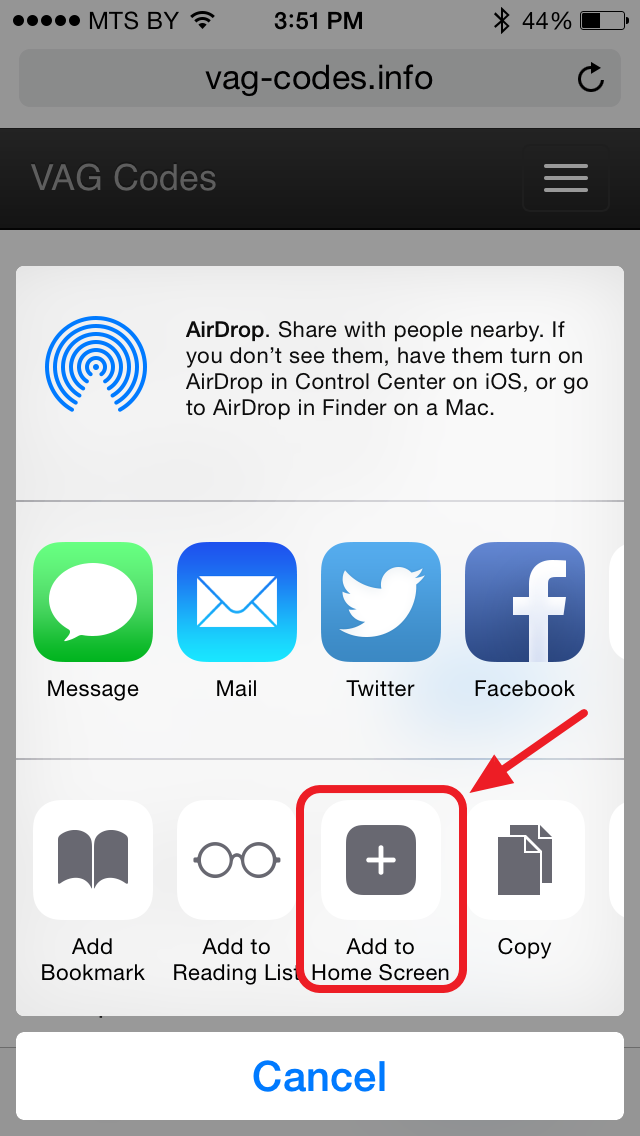 3. Edit name and touch "add".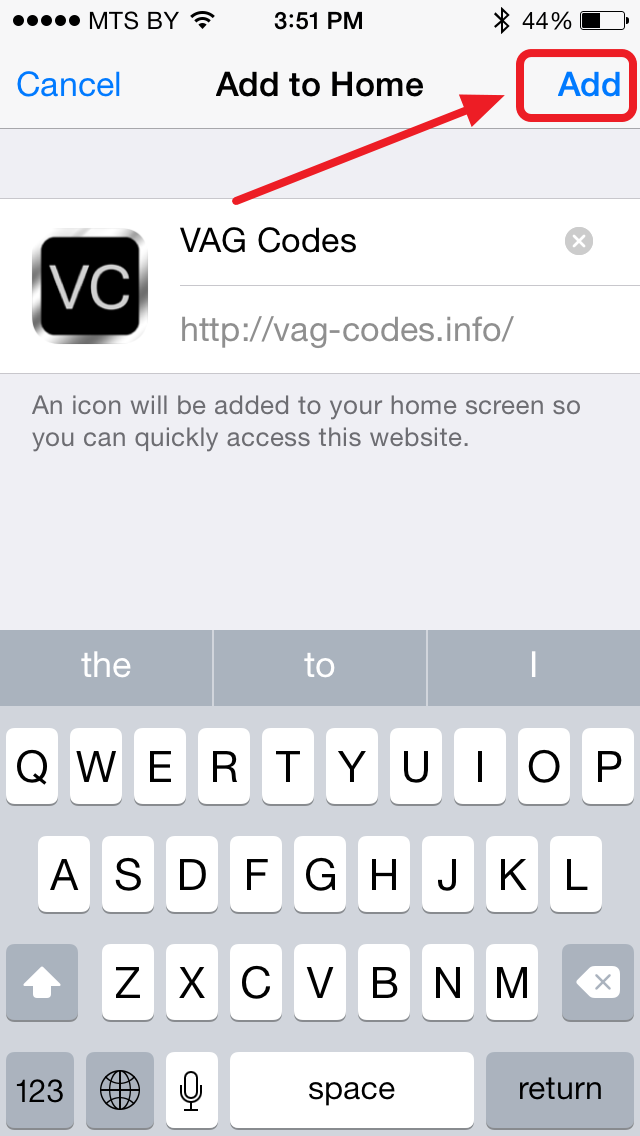 4. There is new app on home screen.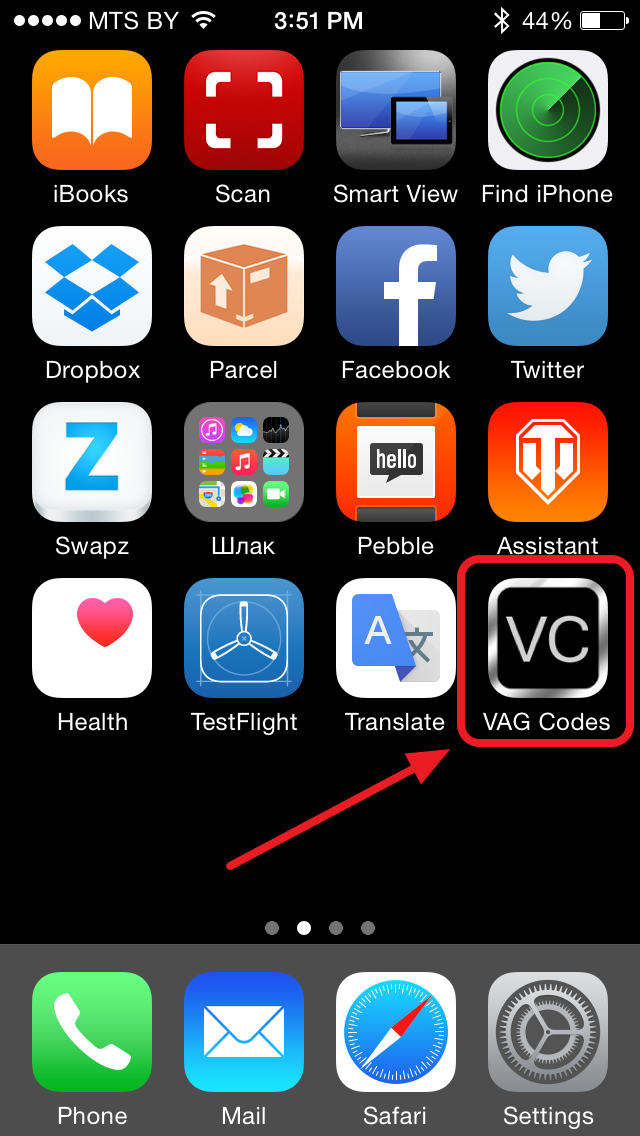 5. Open the site by this icon. The website is fullscreen now.